Your Home Technology Consultants
Secure Your Suffolk County Home with the Most Advanced Home Security Technologies
Home security systems have come a long way. Thanks to the advent of technology, security systems and security cameras are more advanced and have more capabilities than ever before. With a robust security system designed, installed, and maintained by Avvora Smart Home Security, you can have complete confidence knowing that your home, your possessions, and your loved ones will always be well protected.
The Most Technologically-Advanced Home Security Systems
At Avvora Smart Home Security, we are committed to protecting the homes and families of Suffolk County, which is why we offer the most advanced home security systems around. We offer a complete line of products, including security cameras and security systems, from the best manufacturers in the industry. Our professionally trained, fully licensed and insured, and experienced technicians can assist you with all of your home security needs. We'll design and install a robust, reliable, easy to use, and affordable security system that you can count on to keep your property and your loved ones safe and sound. Our technicians will perform a complete assessment of your Suffolk County home. Based on our assessment and your unique needs, we'll recommend the right products that will deliver the most dependable layer of protection.
The products we offer not only keep your home secure, but they also improve its energy efficiency. Operating your thermostat, turning the lights on and off, and locking and unlocking your doors; with the technologies that Avvora Smart Home Security provides, your home will truly be a "smart home". You'll be able to control all of the key systems of your house directly from a convenient, easy to use, and attractive touchpad that will be installed at a central location in your home. You can also use your smartphone, tablet, or computer to keep tabs on your house and manage your home to prepare it for your arrival or departure. You'll be able to keep a watchful eye on your home and control all elements from any location at any hour of the day or night.
In addition to helping you select the right products and expertly install them, our technicians will also assist you with setting everything up. We'll provide you with a complete tutorial and fully explain how your home security system works so that you'll know exactly how to use it. We also offer comprehensive monitoring services and can help you keep tabs on your home. 
Smart Home Technology Expansion
Technology expands every year. All sorts of new products from every industry are introduced to make our lives better. This is also true of home security products. From cameras, to light system apps, to digital locks, we have never felt safer. If you are thinking of making your home a smart home for your security needs, Avvorra is here for you. We make the safety of Suffolk County families our top priority. If you would like to know why smart home security automation may be a good move, read on for some advantages of our industry.
Become Proactive
In the business of home security it is easy to be reactive. If a burglar is trying to invade your home, standard security systems only alert you after an attempt is made. With a smart home security system, however, you can learn how to be proactive and prevent attempts. Smart home security systems offer a wide range of features that can alert you to a possible intrusion. If your front door is left unlocked, you can receive an alert on your smartphone, making you aware of it. You can receive critical updates on the security of your home from anywhere, making it convenient to do something to prevent an intrusion right away.
Checking In, Around the Clock
One of the many advantages of smart home security is to be aware all the time. The activities of your household can be monitored 24/7. This means that no matter where you are, you have the ability to check in with your loved ones. You can be kept in the know when the kids get home from school, or if the babysitter shows up on time. With full time home security cameras, your Suffolk County home has never been safer.
Control Your Comfort
Smart home automation is not just about being safe. It is also about being comfortable and having convenience. Smart home technology now enables you to control the comfort features of your Suffolk County house with just a tap on your smartphone. You can adjust your lighting, thermostat, or even a coffee pot with the ease of a swipe or tap. This will allow you to feel comfortable and in control at all times, not just in a potential emergency.
Cost Effectiveness
Did you know that automating your home can save you a lot of money on energy bills? It's true! Instead of remembering to adjust the house's heating system every day, you can schedule temperature changes right from your smartphone or tablet. You can also prepare the home for cold weather by setting a timer for when the snow is supposed to fall. All of these reasons and more mean that you are conserving energy costs by thinking ahead for when you need to adjust things.
Your Home is Worth It!
Smart Home Automation is also a great way to increase the value of your house. According to recent statistics, most new home owners are more attracted to houses that are equipped with smart home automation. It is important to pay attention to the country's future house hunters. If the kids think smart home automation is cool now, imagine what they would think when they start looking for their own homes! Installing smart home security and surveillance is a great way to increase your house's value if you should decide to sell.
There are many more reasons to upgrade your home to a smart home. If you would like more information, or a free quote on your own smart home upgrade, contact us today! The team at Avvora Smart Home Security is excited to talk to you and hook up your house for the future!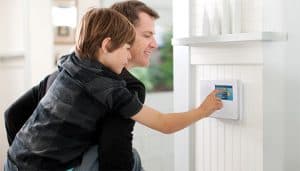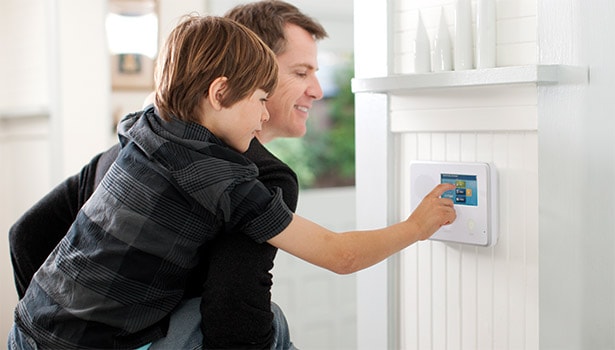 Avvora Smart Home Security | 5102 W Mill Rd | Mattituck, NY 11952 | 631-765-8696 | sales@avvora.com
Powered By Hozio